Currently, we have nine wines under our brand, with more to come. With this initial release, our range incorporates any occasion and meal pairing that you can bring to mind.
Sparkling
We are leading off with a rosé made from Pinot Noir, but we also have it's companion in Chardonnay coming soon. And, we've got a demi-sec and a doux already bottled that we're eager to bring over in the next six months!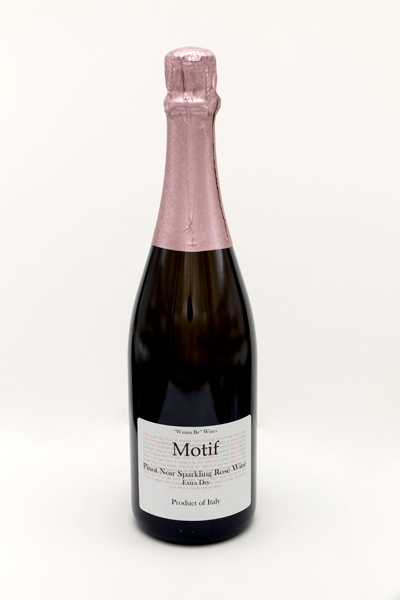 Motif - Extra Dry Sparkling Rosé (Lombardia, Italy)
First, I would say that the sparkling wines of Lombardia are the best in all of Italy, however, they are not to be compared to Prosecco which is it's own unique gem. And most people have no idea that the Champagne method (Traditional method) actually was invented in Italy.
When you start talking about sparkling wines, one of the most desired grapes is Pinot Noir as it usually yields a more fruity and deeper character than Chardonnay. This wine is made from 100% Pinot Noir grapes, grown on a soil made of clay-loam with limestone matrix present in all layers. Cultivation Guyot unilateral. This wine has a delicate color, notes of rose and violet on the nose, with bubbles fine and very persistent. The sugar content is well-compensated by an excellent acidity.
Most people don't under dosage, which deals with the sugar level of sparklings wines, as Brut means extra, extra dry. I tend to prefer extra dry sparkling wines, and even some which are just considered dry. I think you'll love this one.
Alcohol content - 11.5%
Sugar - 16g/L (grams per liter)
Total Acidity - 5.5g/L
White Wines
Currently, we have three whites on deck, while we also have another limited production white we are hoping to bring in by the end of the year.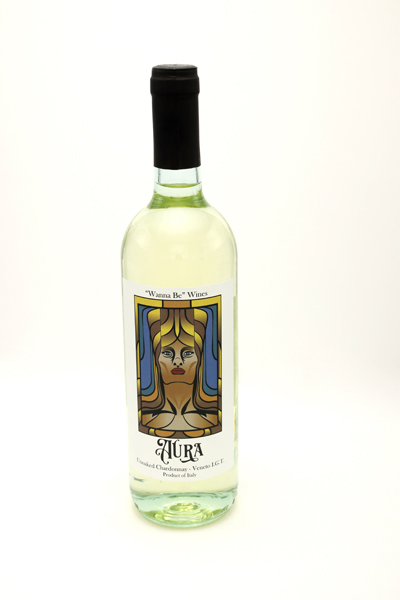 Aura - Unoaked Chardonnay (Veneto, Italy)
People kill me when they say that they don't like Chardonnay, while they are drinking Champagne or Chablis and loving it. What usually isn't desired is the oak, and not all Chardonnay wines use oak. Oh, and unless otherwise stated as such [or from a specific region with certain regulations], saying Chardonnay on the bottle means that it is a minimum of 75% Chardonnay. This wine is 100% Chardonnay
This wine you'll find both clean and crisp as well as floral and fruity. Best served with salads, fresh veggies, chicken, seafood and white fish. Oysters and clams are definitely an awesome pairing.
Alcohol content - 11.5%
Sugar - 17g/L (grams per liter)
Total Acidity - 5.2g/L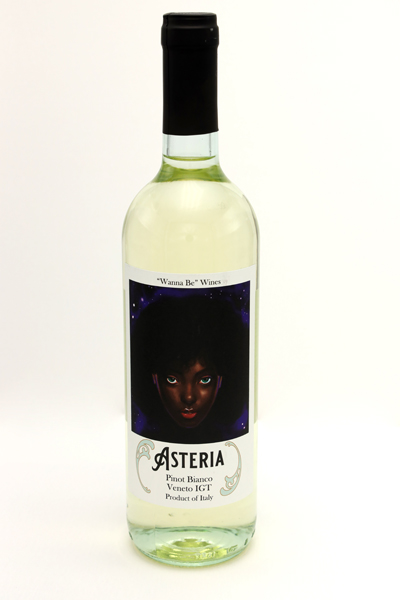 Asteria - Pinot Blanc/Pinot Bianco (Veneto, Italy)
Pinot Blanc is a wine varietal that you don't see so much in the United States -- some folks are doing it in Long Island-- though it is known in France and Italy, most notable in Alsace. I like this one because in some vintages it can contain a nice hint of spice that makes is stand apart from your average range of white wines consumed. It has nuanced minerality and a fruity nose. It's a great wine for beginning a lovely meal and it pairs well with salads, paella and white meat. It also can be great with spicy foods as well. Enjoy!
Color - Straw Yellow
Alcohol content - 11.5%
Sugar - 17g/L (grams per liter)
Total Acidity - 5.3g/L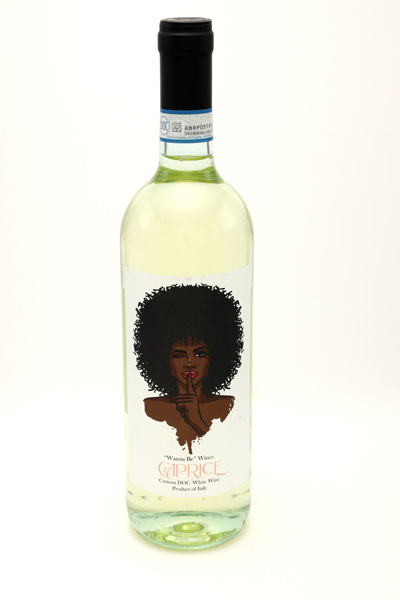 Caprice - Custoza (Veneto, Italy)
Custoza is a white wine rarely known outside of the Veneto area, but with so much variety in both the grapes that can be used which gives producers the ability for a huge range of tastes and experiences. This beauty is made from 20% Garganega, 40% Trebbiano, 5% Friulano, 35% Cortese and stands tall. Best with seafood and chicken, but also with cheese, salads and veggies. Floral, fruity and aromatic with a little acidity in the finish.
Color - Straw Yellow
Alcohol content - 11.5%
Sugar - 17g/L (grams per liter)
Total Acidity - 5.2g/L
Red Wines
If you want long lasting flavors and complexity, then reds are always going to be your go to (Note: there are some complex white and rose wines which will give you a run for your money). Our reds tend to be heavy hitters, even if the price doesn't seem so.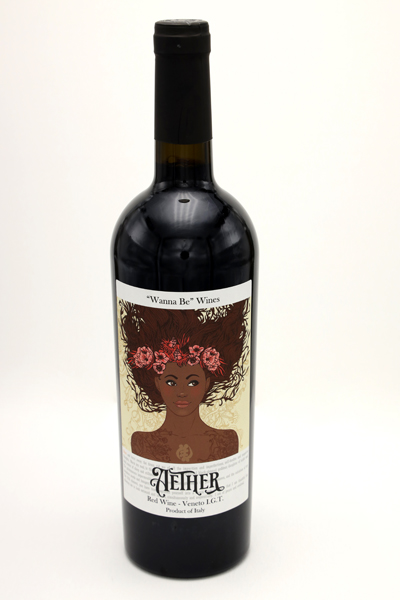 Aether - Merlot and Corvina (Veneto, Italy)
This phenomenal wine is a blend of Corvina and Merlot, with the Merlot grapes being dried out in the same process used for Amarone. It's deep, velvety, fruity, complex and otherwise fantastic. This is a wine not to be consumed without care! This wine is great with red meats, heavy cheeses, game fowl or even pizza. Decanting is optional.
Alcohol content - 13.5%
Sugar - 16g/L (grams per liter)
Total Acidity - 5.5g/L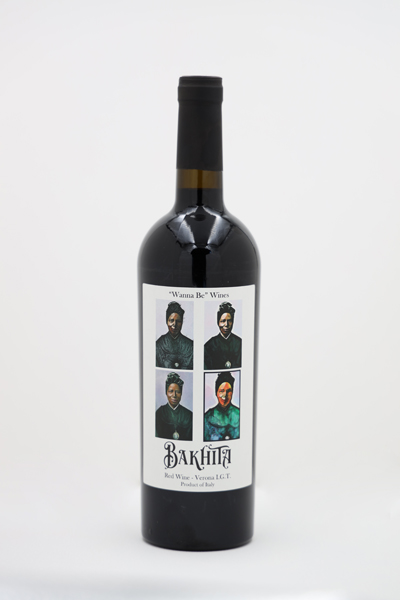 Bakhita - Corvina, Rondinella, Molinari and Cabernet Sauvignon (Veneto, Italy)
St. Josephine Bakhita has a phenomenal story and I chose her surname to honor this wine. This blend of Corvina, Rondinella, Molinara and Cabernet Sauvignon is a velvety melange containing notes of coffee, tobacco and juniper. Perfect with grilled meat, heavy cheeses, and sauteed mushrooms.
Alcohol content - 13.5%
Sugar - 14g/L (grams per liter)
Total Acidity - 5.5g/L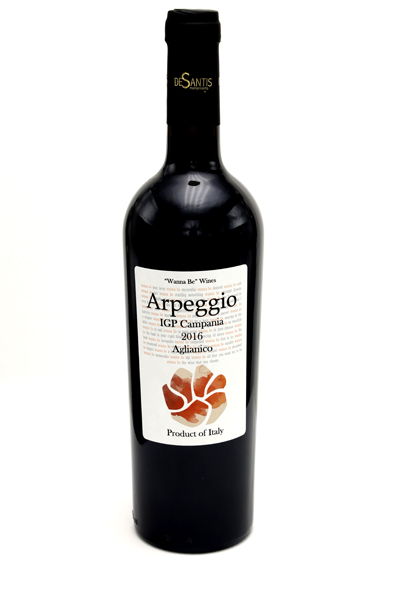 Arpeggio - Aglianico (Campania, Italy)
Arpeggio - "the notes of a chord played in succession, either ascending or descending." We think that this wine represents a succession of notes that plays along your tongue and romances your palate with its decadent components of earth, dark fruits and smokiness. This wine is best with cured meats, red meats and even poultry like goose and duck as well as turkey.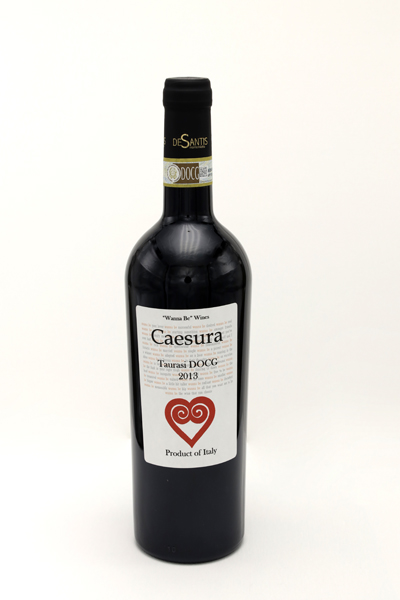 Caesura - Aglianico (Campania, Italy)
Caesura - "any interruption or break." Some wines make you stop what you're doing and just take a pause from everything else, taking the time to enjoy all that it encompasses and allows you kick back and reflect on life. This is one of those wines. Aged for five years before release, this Taurasi will make you sit down and reflect on what is and what is not, and this is best enjoyed with friends. Deep dark fruits, leather and aspects of chocolate are what make this wine one that you will remember. This is our current big boy, as it can easily be aged for another fifteen years, with the taste developing more and more. I hate hearing that Taurasi is the "Barolo of the South" as it is not.
Dessert Wines
We have two dessert wines on deck, but actually have at least another six we are looking at introducing into the market. Judging based on what I have seen on the shelves in the United States, prepare to find some new things and be amazed.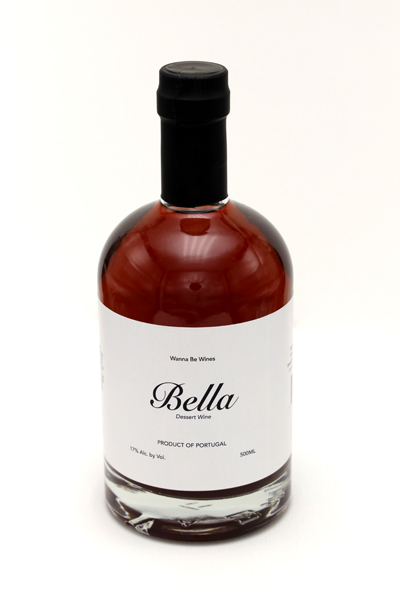 Bella - (Azores, Portugal)
I tasted this wine two years ago and have been hyped to be able to bring it in. While the actual grape used is grown in various countries throughout the world, this is the last plantings of it within the European Union and when the vines die off, it cannot be replanted. This wine is decadent with just a hint of spicyness to it.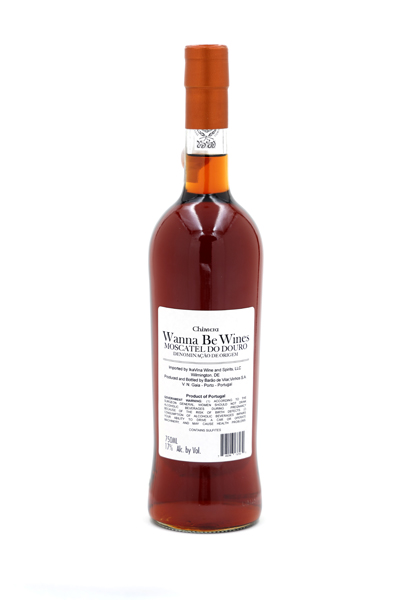 Chimera - Moscatel do Douro (Douro, Portugal)
Moscatel was actually pretty popular in the 60s and 70s, but consumer demand died off here, probably because of the jump to Riunite Lambrusco. I am interested in bringing it back.